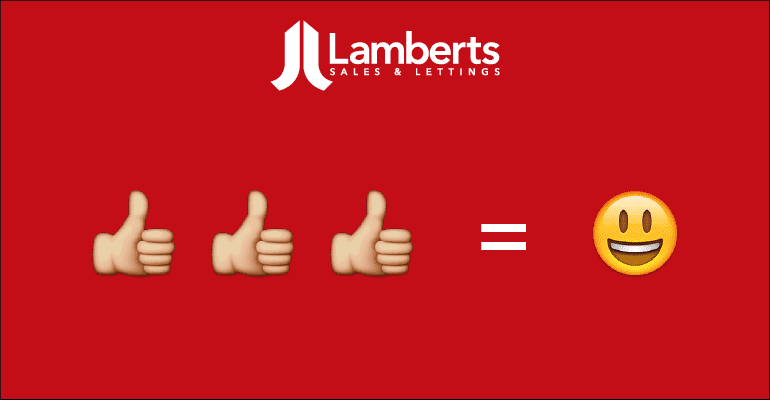 We've all heard it…
We just knew it was the house for us the second we walked in.
What's the secret? And how come we hear it so often? Why do buyers make up their minds before they've even reached the dining room?
We need to understand; most buyers buy emotionally, not logically.
This is why the impressive square footage of your lounge may not matter two hoots if there is an overload of chintz, woodchip and artex.
Here are  three tips on how to make a great first impression (that cost little or no money)
1) Max out the kerb appeal of your property.
Jet wash the drive
Keep your front garden trim and tidy
Keep your bins out of view if possible - if not, keep them clean (and while you're at it, display your house number nicely using stickers like these – why? Because it shows you care)
Ruthlessly de-clutter your porch, clean it to within an inch of its life.
Make your Welcome Mat live up to its name – buy a new one (a tad of humour can be a nice touch)
Do you have a coach lamp / outdoor light? Keep it on to welcome after-dark viewer in the winter months
2) A light, spacious, and warm welcome
Wooden entrance door? A fresh coat of gloss in a bold colour will work wonders.
Polish or replace your door furniture.
New house numbers can work wonders too.
In the blink of an eye; coats, boots, umbrellas, scooters, newspapers and junk mail can build up in your hallway. Move them to allow doors to open fully and to show off your available space to the max.
Light the area as much as possible (and this is the last place you want a blown light-bulb). Often, a well-placed mirror can make all the difference.
Selling in the winter? Make sure your hallway radiator is turned up in good time to ensure a warm and cosy welcome.
3) Be pleasing to the nose
Time to be honest with yourself (or get a friend give you honest home truths) how does your house smell?
When was the last time Spot the Dog changed his bed sheets (or had a bath)? Do you change the cat litter enough? When did you last boil cabbage?
Make a great impression - air the house, and get some welcoming scents underway – plugin air-fresheners work well, switch them on in the morning and let them do their magic during the day. Have time? Treat yourself to freshly brewed coffee and home baked bread.
Follow these simple tips and you're well on your way to making a great first impression.
Needless to say, we're always here to help you sell your home – call us on 01527 61222 if we can be of any help whatsoever