Blog
Details

Hits: 196
As we approach the end of the year we find ourselves in politically turbulent times, with the Brexit debate continuing to undermine confidence, but only slightly. Certainly, there are some scary concepts being tabled, not least the Governor of the Bank of England suggesting that a no-deal Brexit could trigger property price falls of up to 35%.
Far be it for us to argue with the Governor, but…
This rather dramatic suggestion relies on
No Brexit deal
Drastic falls in transaction volumes which are already relatively low as there are very few speculative sellers in the market.
Most current sellers have a genuine reason to move...
Marriage jobs, divorce, children, debt, etc, and these situations are unlikely to be especially affected by any Brexit outcome. In fact, anyone likely to be affected by the long-running Brexit confusion already has been. There are still far more prospective buyers than sellers (especially as it is generally cheaper to buy than to rent) and this is unlikely to change unless money supply were to dry up. This is very unlikely as banks are becoming increasingly competitive to secure any potential fall in mortgage business. Remember, prices only fall when there is an over supply of stock in relation to demand.
Sales to first time buyers, especially, continue to rise and now represent over 23% of the market.
It's Business as usual outside of London...
In terms of house prices, whilst Prime Central London may have already dipped by nearly 15% in the past four years, these properties are being sold by extremely wealthy individuals for whom a dramatic price reduction that enables a quick sale is hardly painful, but gets the job done!
For everyone else, it's business as usual, although potential wobbles in market confidence suggest that sellers would be well advised to listen to the advice of a trusted agent – not one who seeks to flatter with an over-optimistic asking price.
Certainly, this is the wrong market to be sitting on a property that goes stale on the market, as buyers seek to take advantage of negative media reports, whether of not they turn out to be true!
Properties that sell first tend to achieve the best price...
We always find that those properties that sell first tend to achieve the best price too. It is also essential to ensure that your agent is particularly strong in their buyer qualification and sales progression activities; glitches down the chain in a nervous market must be avoided at all costs.
Confusing times?
Maybe. But hey-ho (ho ho ho), Christmas is around the corner and we look forward to helping our clients take advantage of the traditional spike in buyer activity over the festive season.
A Happy Christmas to buyers and sellers alike!
Whatever your plans, please regard us as your local experts in property, and call us for advice on 01527 61222 before you make a move.
Details

Hits: 211
It's official – what we've suspected all along – a "traditional" estate agent gets sellers more in their pocket than the internet-only alternative. They also secure more viewings and offers!
According to research by The Advisory - an independent consumer advice group - internet-only agents rely too heavily on property portals to find buyers. In fact, portals appear to be their only tool!
The research suggests that while Rightmove, for example, may directly generate 52% of viewings, this results in only 36% of offers and 27% of the best buyers, whereas High Street estate agents generate 48% more viewings, 64% more offers and, in 73% of cases, a 5% higher sale price.
On a £250,000 sale, this higher sale price translates to a loss of £12,500, if a passive intermediary (online-only) firm has been used, versus a local estate agent.
Internet-generated viewings do not engage any of the proactive interactions required to prompt a sale. For example, deeply understanding a buyer's needs helps us to identify unseen opportunities for the buyer. This frequently results in property viewings that might not otherwise have happened. More viewings = more offers = more competition = higher sale price.
This could be the reason why professional property traders tend to use regular estate agents such as ourselves over internet-only agents. The author of the report has sold hundreds of properties on behalf of corporate relocation clients and developers' part- exchange properties. He says that while internet-only agents appear to be cheaper, estate agency fees are not the issue, and he instead focuses on the "walkaway figure - the amount received from a sale after the cost of selling has been deducted". He says that sellers who use an internet agent could be "stepping over the pounds to pick up the pennies". No wonder 57% of sellers who used a hybrid/online agent said they wouldn't do so again (source: Zoopla)
Additionally, as internet-only agency fees are usually payable up-front, these "virtual agents" have no incentive whatsoever to perform.
At Lamberts Estate Agents, we only charge on successful completion – our revenues and our reputation depend on it!
You wouldn't try to sell your Bentley on e-Bay, so why do so with an even more expensive asset? So if you're thinking of selling, you know who to call. As your friendly, local, REAL estate agent, we'd love to hear from you. 01527 61222
Details

Hits: 1437
Wow! Are we really approaching April already?
Where did the first three months of the year go! It has been a busy start of the year for the Lambert's letting team and our feet have barely touched the ground.
Community Spirit Thaws The Beast from the East...
The weather itself has proved to be a challenge at times for both our tenants and contractors who braved the snow wherever possible to help our tenants whose pipes had frozen or whose heating was an issue. On the emergency line we were able to advise tenants on the best course of action and if possible we were able to get to them if the engineers themselves couldn't.
In our Studley branch we witnessed amazing community spirit and were happy to dish out a heater or two where needed, the people of Studley really came together and showed just what a wonderful village Studley is.
We are certainly very proud to be based here but please... no more snow!!
Welcoming Jo to the Lettings Team
We have had a new person join our team, Jo who is herself from Studley joins us from the world of print having worked with the local newspapers for a number of years.
As is often the case in Lettings she has joined us at an exceptionally busy time and has hit the ground running. Jo will be working within our team carrying out viewings and property visits.
Brand New Converted Flats for Rent - Coming Soon to Studley
Exciting times ahead for Lambert's within Studley, we will soon be able to bring you a number of brand new converted flats available for rent within the Studley village. Having just had the final lick of paint we are just waiting for the finishing touches and then will be ready for the launch.
We have a number of properties available in Studley so don't forget to request our property list or pop in and see us for more details and hopefully we can match you up to your perfect property.
Working with Our Schools
Over the past 18 months we have enjoyed working with local schools and so were very pleased to have been added to the Warwickshire Charter of Employment for our work with Studley High School.
Although under wraps at the moment we are working with Studley High School and the art classes on a local project... more details to follow :)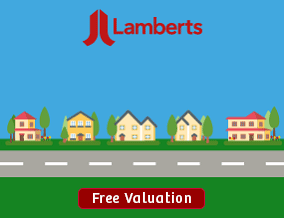 Details

Hits: 191
From a property perspective, it would appear that the latest budget will not be enough to light November's fireworks. Nevertheless, overall, it did hint at a surprisingly stable economy, with improved growth prospects and an apparent end to the tighter austerity regime.
The one thing the property market needs is to find its own equilibrium with minimal government involvement. We know that a healthy property sector, based on reasonable sales volumes, is good for the economy in terms of jobs, home improvement businesses, SDLT (stamp duty) and VAT revenues. However, past 'incentives', mostly for political gain, but apparently designed to stimulate the market, have often artificially inflated house prices.
As estate agents, we are of course passionate about securing high prices for our clients. It's what we do, responsibly, of course. But Mr Hammond's budget, for the first time, recognised that the only way many people can buy their own first home is to do so via shared-ownership. So he abolished SDLT on shared ownership homes up to £500,000, although this is only expected to cost the government £5 million — not much in the grand scheme of things. Remember, shared ownership does not mean buying a property with another person; it means buying only part of a property and effectively renting the other part, usually from a housing association.
We believe that SDLT should ideally be completely overhauled, as the cost of moving for most people is at an all-time high — and this has little to do with estate agency fees, which are actually the lowest in the world!
Nevertheless, property prices have not fallen by the 10%-18% as the Treasury predicted in May 2016, as a warning in the event of a pro-Brexit referendum result. In fact, they have continued to rise, by around 9% since then, with transaction levels 13% above the same time last year (source HMRC). Wage growth is actually increasing strongly and lending remains historically low, with unemployment at its lowest level since the mid-1970s.
Whatever happens with Brexit, it seems that people are once again prioritising a house move in response to lifestyle changes such as marriage, family, schools, jobs, divorce, downsizing, etc. They seem to be increasingly immune to the uncertainty surrounding Brexit and are getting on with their lives — a wonderfully British ideal that has stood the test of time.
Whatever your plans, please regard us as your local experts in property, and call us for advice on 01527 61222 before you make a move.
Details

Hits: 1316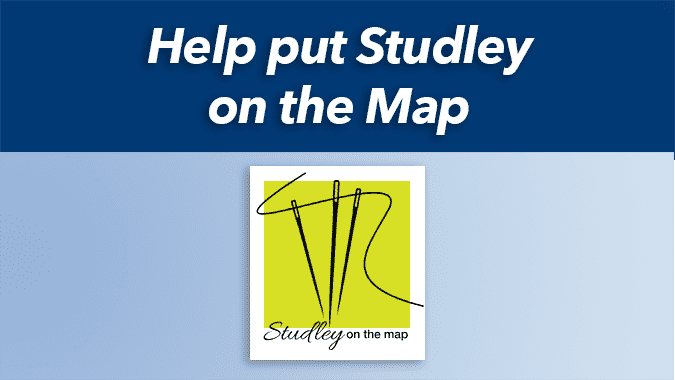 It's an exciting time for all Studley residents and we've been delighted to contribute towards a Crowd Funding Project.
Studley on the Map is a campaign to promote Studley and create an identity for this lovely village.
The proposed project includes...
A WEBSITE to promote Studley as a place to live, work and visit - showcasing events, venues, shops as well as special offers from Studley businesses.
NEW SIGNAGE for the village centre encouraging people to shop in Studley
INFORMATION BOARDS highlighting the local heritage trails and attractions, shops and the nature reserve
LAMP POST BANNERS to advertise events and festivals
Tne whole project clocks in at £35,000 and we're delighted to report they're past the half-way point with around 7 weeks of campaigning to get.
Studley on The Map will be wonderful for all residents of Studley and here's how you can help...
1) Spread awareness - visit their homepage on Spacehive.com - register, like the project and share it on your social media channels.
They're especially keen on new commercial backers, so if you know of any community driven local businesses, please let them know.
There is also a Facebook page posting regular updates. You can subscribe to this page and share their updated - they'd be very appreciative!!
2) Pledge yourself
The ultimate way to help is to pledge funds toward this goal - any amount is gratefully received (If everyone in Studley donated just £3 this would see them over the line).
(and remember pledges are only charged if the goal of £35,876 is achieved by 1st March 2018)
Here's the link again to the main project page.
Thank you for reading, please share this post amongst your friends :)