Blog
Details

Hits: 60
From a property perspective, it would appear that the latest budget will not be enough to light November's fireworks. Nevertheless, overall, it did hint at a surprisingly stable economy, with improved growth prospects and an apparent end to the tighter austerity regime.
The one thing the property market needs is to find its own equilibrium with minimal government involvement. We know that a healthy property sector, based on reasonable sales volumes, is good for the economy in terms of jobs, home improvement businesses, SDLT (stamp duty) and VAT revenues. However, past 'incentives', mostly for political gain, but apparently designed to stimulate the market, have often artificially inflated house prices.
As estate agents, we are of course passionate about securing high prices for our clients. It's what we do, responsibly, of course. But Mr Hammond's budget, for the first time, recognised that the only way many people can buy their own first home is to do so via shared-ownership. So he abolished SDLT on shared ownership homes up to £500,000, although this is only expected to cost the government £5 million — not much in the grand scheme of things. Remember, shared ownership does not mean buying a property with another person; it means buying only part of a property and effectively renting the other part, usually from a housing association.
We believe that SDLT should ideally be completely overhauled, as the cost of moving for most people is at an all-time high — and this has little to do with estate agency fees, which are actually the lowest in the world!
Nevertheless, property prices have not fallen by the 10%-18% as the Treasury predicted in May 2016, as a warning in the event of a pro-Brexit referendum result. In fact, they have continued to rise, by around 9% since then, with transaction levels 13% above the same time last year (source HMRC). Wage growth is actually increasing strongly and lending remains historically low, with unemployment at its lowest level since the mid-1970s.
Whatever happens with Brexit, it seems that people are once again prioritising a house move in response to lifestyle changes such as marriage, family, schools, jobs, divorce, downsizing, etc. They seem to be increasingly immune to the uncertainty surrounding Brexit and are getting on with their lives — a wonderfully British ideal that has stood the test of time.
Whatever your plans, please regard us as your local experts in property, and call us for advice on 01527 61222 before you make a move.
Details

Hits: 1292
Wow! Are we really approaching April already?
Where did the first three months of the year go! It has been a busy start of the year for the Lambert's letting team and our feet have barely touched the ground.
Community Spirit Thaws The Beast from the East...
The weather itself has proved to be a challenge at times for both our tenants and contractors who braved the snow wherever possible to help our tenants whose pipes had frozen or whose heating was an issue. On the emergency line we were able to advise tenants on the best course of action and if possible we were able to get to them if the engineers themselves couldn't.
In our Studley branch we witnessed amazing community spirit and were happy to dish out a heater or two where needed, the people of Studley really came together and showed just what a wonderful village Studley is.
We are certainly very proud to be based here but please... no more snow!!
Welcoming Jo to the Lettings Team
We have had a new person join our team, Jo who is herself from Studley joins us from the world of print having worked with the local newspapers for a number of years.
As is often the case in Lettings she has joined us at an exceptionally busy time and has hit the ground running. Jo will be working within our team carrying out viewings and property visits.
Brand New Converted Flats for Rent - Coming Soon to Studley
Exciting times ahead for Lambert's within Studley, we will soon be able to bring you a number of brand new converted flats available for rent within the Studley village. Having just had the final lick of paint we are just waiting for the finishing touches and then will be ready for the launch.
We have a number of properties available in Studley so don't forget to request our property list or pop in and see us for more details and hopefully we can match you up to your perfect property.
Working with Our Schools
Over the past 18 months we have enjoyed working with local schools and so were very pleased to have been added to the Warwickshire Charter of Employment for our work with Studley High School.
Although under wraps at the moment we are working with Studley High School and the art classes on a local project... more details to follow :)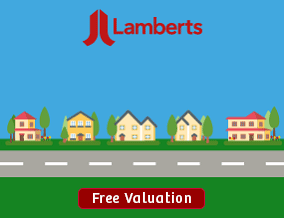 Details

Hits: 1369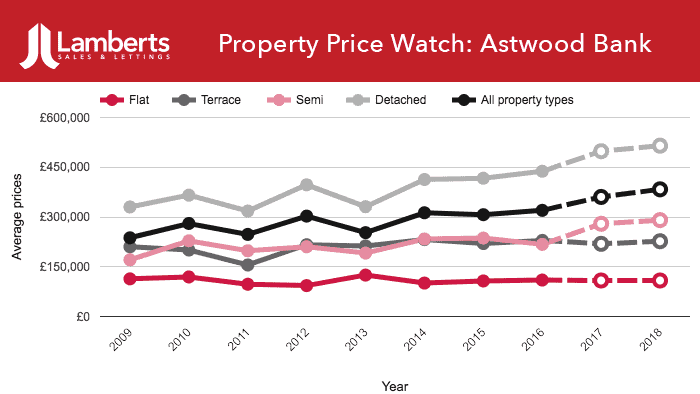 There have probably never been more factors at play in the UK property market than there are right now. The national market is pausing for breath as it reaches the end of the cycle which started with the credit crunch. 2016 saw stamp duty changes as well as the Brexit vote, and the impact is very much still being felt. The result of the election has added to the uncertainty surrounding the economy.
Now that Brexit negotiations are getting properly underway, it will be interesting to see if there is any direct effect it has on the market. Since the original vote, interest rates were dropped to 0.25 per cent to support the economy. This has resulted in property prices rising nationally by 7.2 per cent - and we expect them to grow by a further 6.6 per cent over the next 12 months.
So why are we so bullish about the market in Astwood Bank? Well the data shows us that in the second half of 2016, sales levels were 47.6 per cent higher than the first half, which is even more impressive when we account for the stamp duty rise in April of that year. Based on market trends, we expect the price of the average home here to reach £382,000 by the end of 2018.
Projecting future price trends is never straightforward. The construction of new homes impacts on this heavily; residential developments will often increase the value of other properties in the area due to the way valuers use 'comparables'. Other important aspects they consider when determining the future value of property are upgrades to travel networks and new businesses opening in the area.
Rising property prices mean some people will decide against hopping on the property ladder, instead choosing to rent. Rents have also seen increases, but usually at slower rates than property prices. Landlords tend to focus on the yields when it comes to renting a property: the current gross yield in the local area is 4.8 per cent.
The future looks bright for the local property market; now is the time to think about getting on it if you're not already, especially while interest rates remain so low. If you would like to sell your property, pop into our office for a friendly chat with one of our local experts. We'd love to help. Alternatively, find us on social media.
Based on market trends, we expect average local prices to reach £382,000 by the end of 2018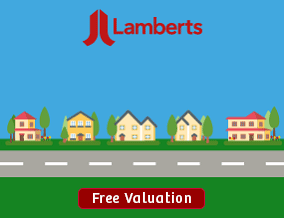 Monthly sales rate by main house type
This chart takes a look at how sales levels have evolved over the last eight months in the local area. It should be noted that we're looking at a relatively tight area over short periods of time, which is why there is a lot of volatility in the figures. The patterns however, are very revealing and show how seasonality affects the dynamics of the market.
Local property prices vs region & country
It is hard to gauge actual property price movements without having something to compare them against. The chart shows the price differences in our area compared to the wider region and the rest of England and Wales for the last eight years.
Length of residents' working day
Areas which are home to residents who work long hours tend to have something of a split personality. The people you might see on the street on weekdays are often very different to those at weekends. The crucial benchmark is 49 hours per week. If you're working that many hours or more, remember no one on their death bed ever wished they'd spent more time in the office!
Details

Hits: 1164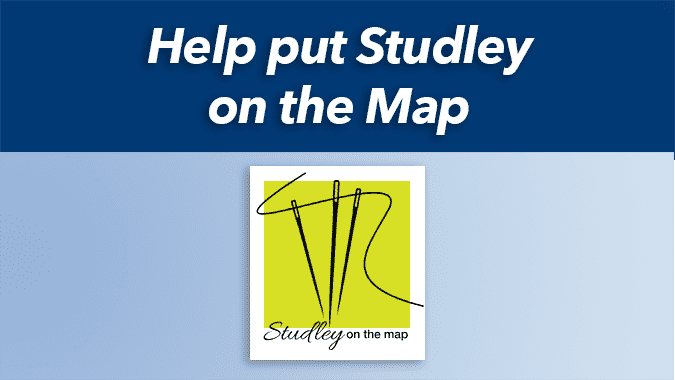 It's an exciting time for all Studley residents and we've been delighted to contribute towards a Crowd Funding Project.
Studley on the Map is a campaign to promote Studley and create an identity for this lovely village.
The proposed project includes...
A WEBSITE to promote Studley as a place to live, work and visit - showcasing events, venues, shops as well as special offers from Studley businesses.
NEW SIGNAGE for the village centre encouraging people to shop in Studley
INFORMATION BOARDS highlighting the local heritage trails and attractions, shops and the nature reserve
LAMP POST BANNERS to advertise events and festivals
Tne whole project clocks in at £35,000 and we're delighted to report they're past the half-way point with around 7 weeks of campaigning to get.
Studley on The Map will be wonderful for all residents of Studley and here's how you can help...
1) Spread awareness - visit their homepage on Spacehive.com - register, like the project and share it on your social media channels.
They're especially keen on new commercial backers, so if you know of any community driven local businesses, please let them know.
There is also a Facebook page posting regular updates. You can subscribe to this page and share their updated - they'd be very appreciative!!
2) Pledge yourself
The ultimate way to help is to pledge funds toward this goal - any amount is gratefully received (If everyone in Studley donated just £3 this would see them over the line).
(and remember pledges are only charged if the goal of £35,876 is achieved by 1st March 2018)
Here's the link again to the main project page.
Thank you for reading, please share this post amongst your friends :)
Details

Hits: 1292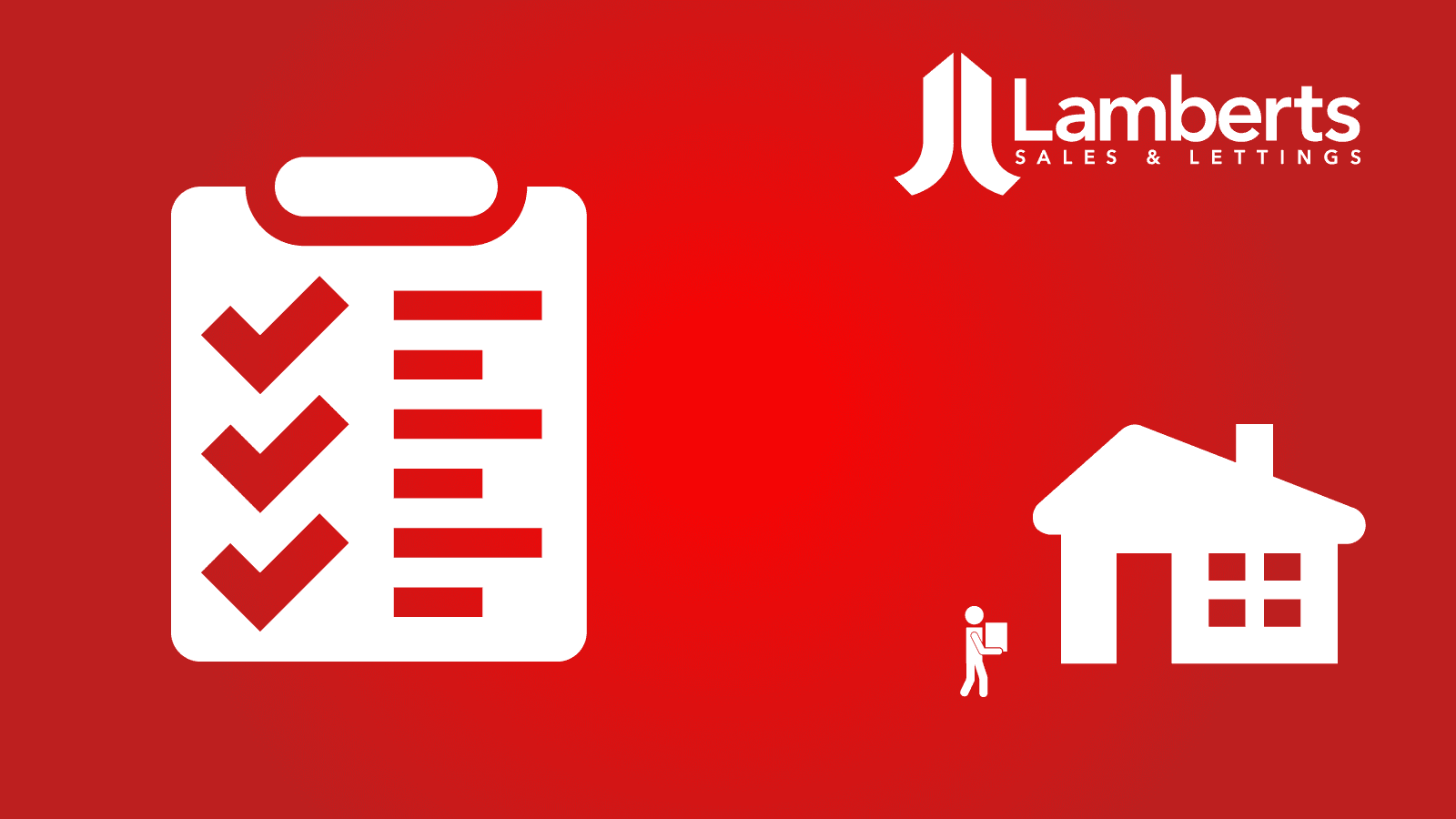 So you have found your perfect tenant, credit checks have been passed, the correct ID has been authenticated and copied and the referencing hasn't turned up any skeletons in the closet.
Good to go? Good to move?
Maybe not… Moving a tenant in is so much more that handing over the keys. In the past one could assume that having found the ideal tenant, having taken due diligence in the application process the work is done.
How are you going to ensure you are compliant?
How are you going to ensure that you are able to serve a valid Section 21 notice (notice for possession)?
Let's take a look at some of the legal requirements and procedures that need to be adhered to before the keys are handed over.
EPCs
So, we know that properties can't be rented out without a valid EPC but how are you recording the fact that your tenant has seen the EPC? If questioned, how can you show that your tenant has had sight of it? Failure to be able to prove this means that you would not be able to serve a valid Section 21 notice.
Gas Safety
Familiar with the Gas Safety (Installation and Use) Regulations 1998? Similar to EPCs, gas certs are an industry must but again, how are you recording the fact your tenant has been given the gas certificate? It's simply not good enough to arrange the gas certificate, if you are unable to prove your tenant has received the certificate upon check-in, you may not be able to serve a valid section 21.
Deposits
Deposit taken?
Deposit registered?
Registered in time??
Prescribed information sent???
Let's hope so! If not, you could be liable for a compensation payment of between 1 and 3 times the amount of the deposit plus limitations on serving notice.
Electrical inspections
Unlike gas regulations there is no law to say that you must have a landlord electrical certificate.
So you don't have to do one?
How are you then going to show that you have taken all reasonable care to ensure that the electrical fittings in your property are safe and conform to the appropriate standard?
The Government is clear: as a landlord you must ensure that the electrical systems are safe… so how have you done this?
How to rent?
So you've got the How to Rent Checklist/Prescribed Information ready to give to the tenant but have you got the most up to date form? Has the tenant confirmed that you can serve notices by email? Again, record keeping and validation is a must should you want to serve a valid Section 21 Notice.
C0 Detectors and Smoke alarms
Smoke alarms on each floor?… Check!
But have you checked both C0 and smoke detectors are working in front of the tenant? How is this recorded? How can you be compliant if keys are collected or passed over at the front door?
Legionella
Where is the risk of exposure in your property? Has the cold water system got a correctly fitted lid? Has the property been standing empty for some time? Have your tenants been advised of the risk? We move many tenants in that simply are not aware of Legionella and so in turn, how can you ensure your tenants have received the best possible advice?
Wrapping up
What's clear is that alongside industry knowledge, record keeping and documentation are of paramount importance. So how are you recording this vital information? Logs and checklists may be considered old school but in lettings they could just save you from difficulties further on down the line.
After some help? If you have a property you rent out and want to double-check you're ticking the correct boxes, give us a call. We're always happy to take your questions. Call Louise on 01527 853 952 or email her at This email address is being protected from spambots. You need JavaScript enabled to view it..